Services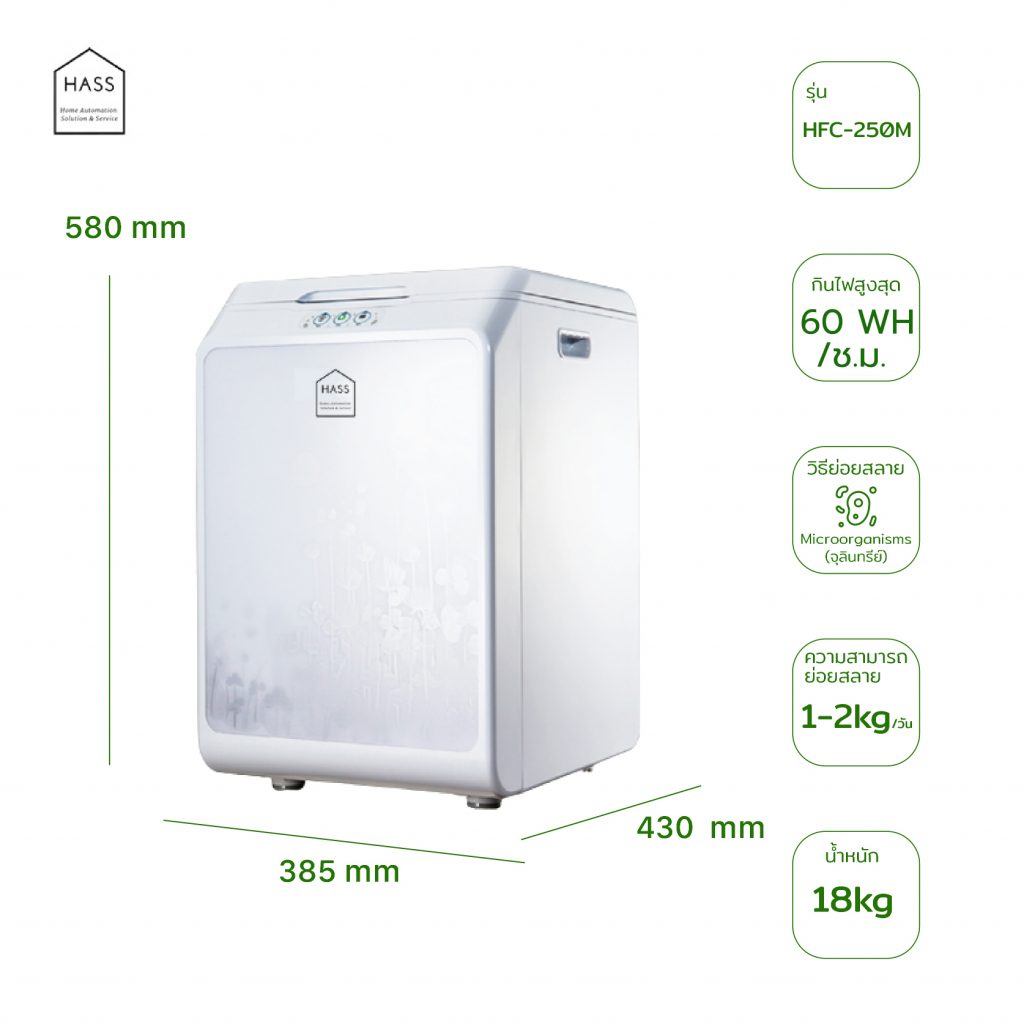 PRODUCT QUALITY ASSURANCE
All of our Hass Composters come with a standard 1-year warranty.
On-site service is only provided to customers living in Bangkok and the surrounding provinces during the warranty period of 1-year. After the warranty expires, on-site service and repairs will be charged at 500 baht per visit.
For provincial customers who live outside the service area, please note that your machine can be sent for repairs at a service centre in Bangkok via various logistics services such as J & T, Flash Express, Kerry, Thailand Post or transported via tour buses, etc. If it is within the warranty period of 1-year, we will assume responsibility for the costs of transportation. The bill can be sent on delivery or we will transfer the money back to you accordingly.
Bangkok service center address
Pornwipha Park Village 30/8 Moo 2 Thawi Watthana – Kanchanaphisek 24 Phutthamonthon Sai 3 Thawi Watthana
Bangkok 10170
Bangkok service center address
083 839 9427
***Customers should call for advice. Before sending the machine for repair every time***
Call to make an appointment